mystery gift codes for PDT 1 and PDT 2
<! Keep the id "topic_title" so that it will update when changed by an admin !>
#15703
Posted: 2012-12-02, 11:15
PTD 1


http://pokemontowerdefense.wikia.com/wiki/Mystery_Gift


PTD 2

http://pokemontowerdefense.wikia.com/wiki/Mystery_Gift_(PTD2)
#15705
Posted: 2012-12-02, 11:40
Thanks, but I don't need it. The PTD Mystery Gifts are over now. Missingno. was the last Mystery Gift. And the PTD 2 Mystery Gifts are posted by Garrus and me on the comments where you play PTD 2.
#15802
Posted: 2012-12-05, 16:03
Stop. Just stop. It's getting really annoying, so please stop.
#15811
Posted: 2012-12-05, 18:36
Tipo, "lol" doesn't really qualify as an actual post, you should post something actually useful next time instead of short useless stuff, those kinds of posts you can keep to yourself.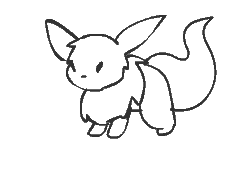 #15816
Posted: 2012-12-05, 18:50
Exactly. I'm glad someone agrees with me!
#15869
Posted: 2012-12-07, 11:12
lol my butt if, you say that again, your a nerd tipo
#15871
Posted: 2012-12-07, 15:26
Stop saying that ninjashotgun. I know you're just trying to get GIPS. And the next time he says it, you're going to say the same thing.
#15875
Posted: 2012-12-07, 19:03 Edited by ninjashotgun: 2012-12-17, 20:32
the next shiny pokemon is gonna be a chimchar
31465294
and NicWin why do you have 1644 posts and your complaining
#15923
Posted: 2012-12-10, 20:35
How do you know the code is that if it hasn't been released O_o
NicWin ain't complaining, Wtf! Don't be jealous of his post, either ;3
<! Report popup & overlay !>